The boss of Motorsport UK is "grateful" Rally GB will return to the World Rally Championship next year despite total funding required for the event not being currently in place.
Yesterday the FIA's World Motor Sport Council rubber stamped the calendar for 2021 with Britain one of 12 countries listed alongside Monte Carlo, newcomer Croatia, Kenya, Estonia, Finland, Chile, Spain and Japan.
Following the announcement, the WRC Promoter managing director Jona Siebel said talks to identify funding for Rally GB – which has been moved forward to a new date in August – were ongoing.
These are understood to involve senior figures from central government, including Oliver Dowden MP, the Secretary of State for Digital, Culture, Media and Sport, and those from the Stormont Executive.
At the heart of these efforts is North Antrim MP Ian Paisley who first met with WRC representatives at Rally Spain in 2018. He attended the event with former Circuit of Ireland event director Bobby Willis.
Mr Paisley puts the cost of bringing the WRC to Northern Ireland for the first time since 2009 when it hosted a leg of the cross-border Rally Ireland at between £2m and £3m – money he feels represents considerable value for money given the fact 2021 marks the hundredth anniversary of the formation of the British region.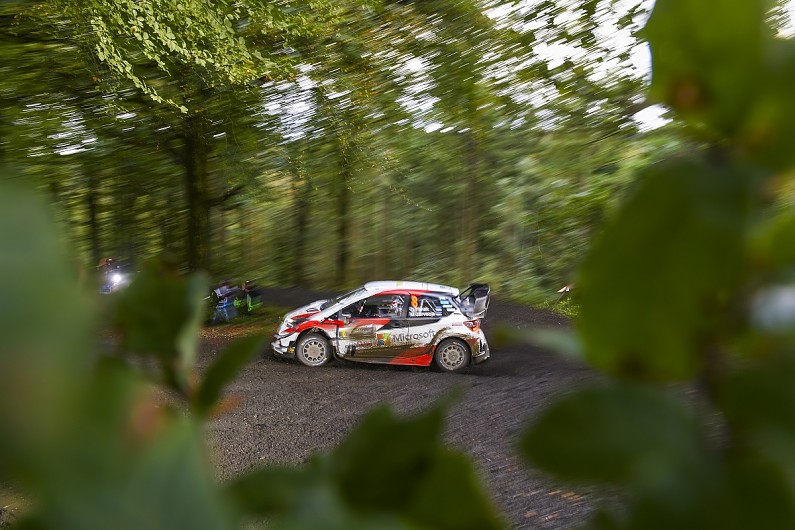 However, with financial resources currently being prioritised to other areas such as health to support frontline staff treating COVID-19 patients, Motorsport UK's Hugh Chambers admits it is proving a difficult sell.
"Motorsport UK is very grateful to see the United Kingdom is included in the 2021 FIA World Rally Championship calendar and thus to be given more time to secure funding for next year's event which, in the current climate, is inevitably taking longer than hoped to resolve," Chambers told Autosport.
"We hope to make an announcement as swiftly as possible, however, because as you might imagine, government time – and resources – are currently focused on many more urgent priorities," he added.
M-Sport Ford Team Principal Richard Millener believes the UK's continued unbroken run in the WRC is good news, irrespective of which city it runs out of.
"We have got a rich rally heritage in the UK with some fantastic stages across all four nations," he told Autosport. "No matter where it is, it's great to have the WRC back on UK soil."