After some stunning recent performances in the GT World Challenge Europe series, we meet Britain's latest rising star, in association with Sky
The name Christopher Froggatt isn't immediately familiar in the way that his Tempesta Racing team-mate, two-time grand prix winner Giancarlo Fisichella is. But that's perhaps to be expected given that that the 26-year-old Briton only started his motorsport journey four years ago after being encouraged by Eddie Cheever Jr – son of the 1998 Indianapolis 500 winner Eddie Sr – on a trackday to pursue his natural flair for driving.
Now a Pro-Am class-winner in the ultra-competitive GT3-based GT World Challenge Europe series and a recent podium-finisher at Le Mans, Froggatt has come a long way in a very short time – all without any background in karting.
"I always had a fascination with speed growing up," he says, "but none of my family have any background or interest in racing, so I wasn't very well-educated in it."
That all changed after he met Cheever Jr. After getting his racing license in Dubai in a production-spec Toyota GT86 – Froggatt admits he "was actually terrible at racing (race craft) to start with, I had no idea how to overtake or defend my position" – he found he was a quick-learner in his first outings in the one-make Ferrari Challenge series.
"In the first race I got pole position in class and finished P5 overall, just behind Fabio Leimer who was a GP2 champion a couple of years before," he says. "It was then a case of 'how far could I take it?'"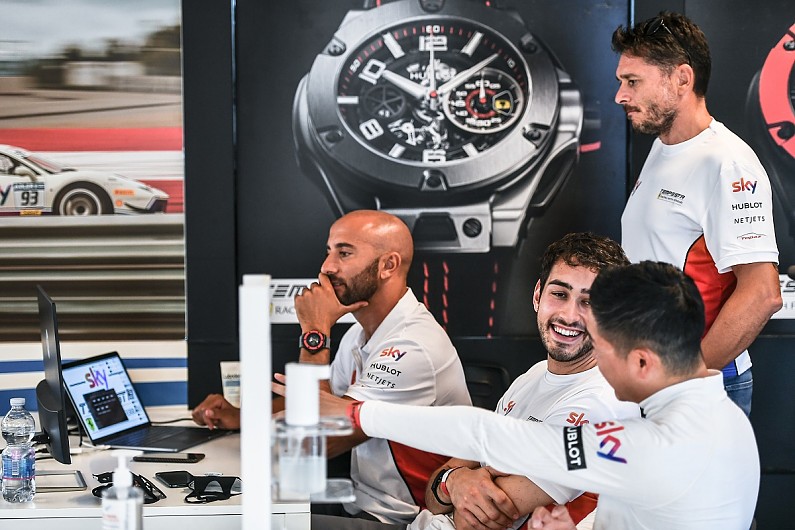 Following those impressive early showings, in 2018 Froggatt secured backing from Sky, which shows Ferrari Challenge races on its dedicated F1 channel. Froggatt says the partnership "seemed natural".
"A lot of it was about supporting a young British athlete with a different story, who didn't have the traditional motorsport background but was trying to show that you could still be competitive against people who have been groomed to do it," he says. "I think it's a positive message that if you can find something you're passionate about later in life and feel like you're meant to be doing, you can still be successful if you're dedicated to it. Now in GT World Challenge I'm racing against people that are much more experienced than I am, but I can still be competitive.
"The guys at Sky know how grateful I am for their support, they really have been pivotal to taking the next step in my racing and continuing my development. It's been an awesome journey so far and I've really enjoyed everything I've done. There's never been a moment where I haven't learned something."
Working with experienced team-mates Cheever and Fisichella gives Froggatt the ideal sounding board to learn from and, he says: "I'm like a sponge when I'm around them, trying to take into account everything they're saying and shortcut my learning curve". So far, it certainly seems to have paid off.
On his debut in the GTWCE Endurance Cup in 2019, Froggatt took a class victory at Monza, and finished third in the Pro-Am class standings at season's end. This year, he's expanded his programme to include the Sprint Cup and opened the campaign with two class victories at Misano. Despite a compromised practice, he and Cheever then retained their points lead with two runner-up finishes at Magny-Cours, highlighting one of Froggatt's key strengths.
"I think I'm pretty good at getting on the pace straightaway," he says. "If it's a new track, then I'll be quite quickly on the pace, like for example at Magny-Cours. We had a few problems – we had to change the gearbox in night practice, so we had no time in the night before going straight into a race at night, so that was very difficult."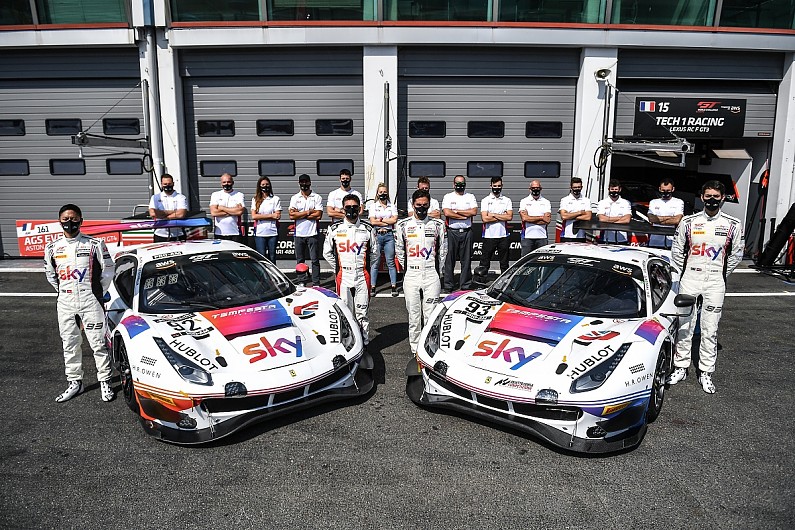 Froggatt believes a key part of his year-on-year improvement can also be attributed to time spent practising in the simulator, a tool he rates highly as a means for improving concentration – without any of the inputs that are familiar to drivers in a real-life car – and learning tracks.
"My consistency over a double stint is much better than it was last year," he says. "I attribute that to a lot of sim work over the two-month lockdown we had, when I competed a lot in various Esports competitions to keep sharp."
Hot on the heels of a podium finish in the Michelin Le Mans Cup race held prior to the Le Mans 24 Hours in September, Froggatt returns to the Spa 24 Hours race he experienced for the first time last year. The Ardennes region is famous for its unpredictable weather, but in one of the wettest events in recent memory, the 2019 race was red-flagged during the night due to the atrocious conditions.
As a result, Froggatt is wary of making any firm predictions, especially against a high-quality entry which is expected to count works-supported entries from Ferrari, Porsche, BMW, Bentley, Audi, Lamborghini and Mercedes.
"I've been enjoying the GT World Challenge a lot, I think the championship is only getting stronger," he says. "The organisation is great, there's more attention to it now that it's live on Sky Sports and it's going to attract more quality drivers and teams.
"I'd love to compete one day at the staple endurance races like Le Mans and Daytona but we've found a bit of a home for now in GTWCE. I'm happy at the moment where I am, especially as there's still plenty to learn."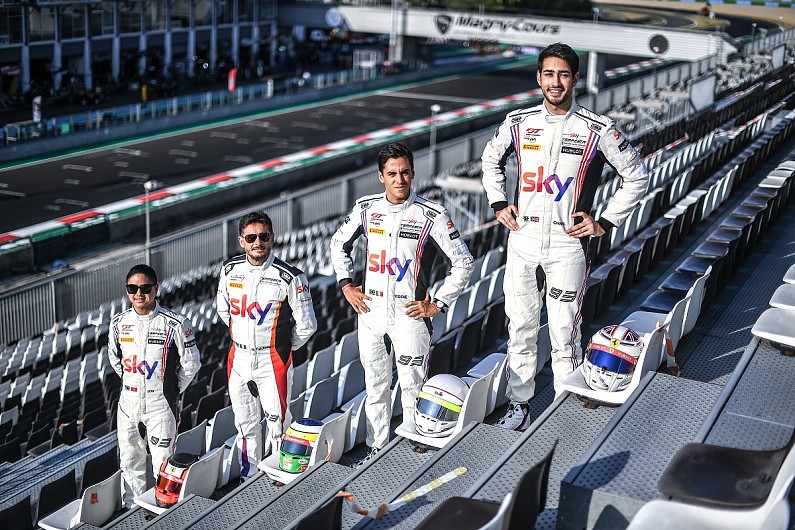 Competition: Win Sky Q free for a year and a 55″ TV.
Simply submit your answer to this question at autosport.com/competition for your chance to win this incredible prize where you can catch Chris in action on Sky Sports F1, which will be broadcasting a mixture of highlights and live races; plus you'll have access to everything Sky VIP has to offer.
What car does Chris Froggatt race in the GT World Challenge Europe?
a) Mercedes-AMG GT3
b) Bentley Continental GT3
c) Ferrari 488 GT3 Evo
For full terms and conditions click here