Honda Performance Development has announced British engineer David Salters will become its new president with Ted Klaus set to retire after 30 years with Honda.
HPD, which leads all Honda and Acura high-performance racing programs in North America, hired Salters from Ferrari in 2015 as a chief engineer and engine technical leader. He has served as technical director since 2019.
He started his motorsport career at Cosworth as a development/design engineer for its CART Indy car programme, before moving to Ilmor to head up Mercedes' Formula 1 engine development programme and then performing the same function at Ferrari, winning the world championship double in 2007.
As HPD president, Salters will have responsibility for overseeing Honda's racing and engineering activities and working directly with the company's racing teams and sponsors.
Salters, who among his duties will oversee the development of a new hybrid power unit for IndyCar, said: "I am humbled to have this opportunity to lead HPD as we head into a new electrified era of North American pinnacle motorsport.
"HPD is unique within the racing community, with so many technical capabilities under one roof that enable us to design and develop powertrains and complete vehicle performance.
"Looking forward, we will develop and showcase our technology and the skills of our associates through all forms of motorsport from karting all the way through to pinnacle racing in North America."
Klaus, who became president of HPD in April 2019, joined Honda in 1990 as a chassis development engineer, evolving into a role as the company's first chief vehicle dynamics evaluator.
Under Klaus' guidance, Honda defended its IndyCar manufacturers' title – although Josef Newgarden won the drivers' title with Chevrolet power – and is on course to win both titles this year with Scott Dixon.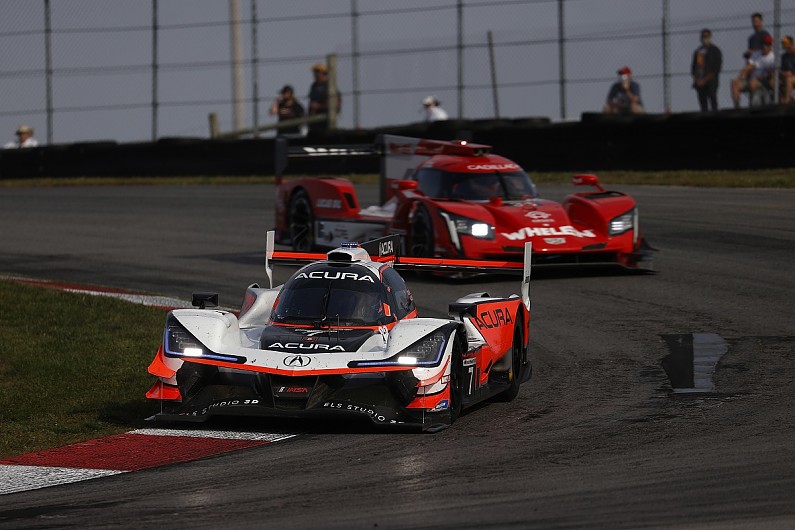 It also has a chance of defending the two IMSA Sportscar championship titles it won last year in the Daytona Prototype international and GT Daytona divisions.
"It was always my goal to retire with a feeling of complete professional fulfillment and with 100 per cent confidence in the leadership that will take HPD into the future," said Klaus.
"Dave Salters is the right leader, with the right background and experience for what will be an exciting new era for HPD and for racing in North America."
No Honda move to NASCAR for now
Klaus moved to shut down rumours that Honda would move to NASCAR when the Gen. 2 car is introduced for 2022.
Speaking last year, former HPD president Art St. Cyr said that the company would consider such a move only if it made sense from a budgetary perspective.
suggests that more technical commonality at U.S. motorsport's pinnacle would encourage manufacturers to diversify.
Klaus said that HPD had its "hands full right now with IndyCar and getting on with the [IMSA] DPi for next season", with "business limitations" meaning it could not commit to existing programmes.
"My suggestion is that the more that North American motorsports is able to take advantage of existing investments across the series, it gives manufacturers a chance to do more than one thing," Klaus said.
"If every series requires a unique investment, especially in today's age, that will probably cause people to pause because we can't be all things to all people.
"For the time being, we're going to focus on IndyCar and sportscars on behalf of Honda Racing and Acura Motorsports. That's driven by business limitations, more than anything."